Samford & Samford's The Jungle Book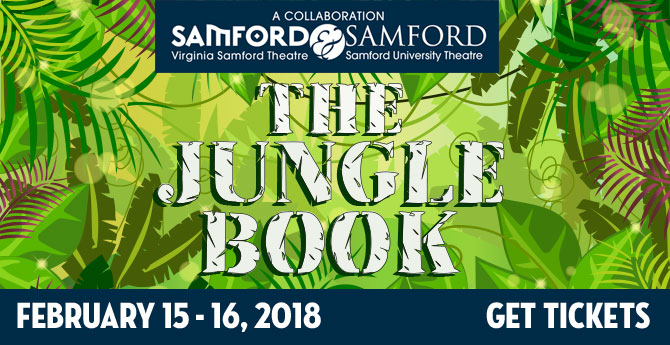 Inspired by Rudyard Kipling's books comes a new telling of what it means to grow up. From the day Mowgli wanders into Mother and Father Wolf's cave, his life becomes a series of challenges and adventures. Will he choose to confront his fears and protect his new family, or will he simply run away? Implementing song and wrapped up in humor, this story is sure to be an enjoyable version of a classic tale!
Adapted by: Kendra Ball
Directed by: Laura S. Byland
February 15-16, 2018, 10:00am
Performances for school field trips only
VST Mainstage
If you are interested in a school show, please contact Jennifer Spiegelman at stars@virginiasamfordtheatre.org.