STARS presents: A Charlie Brown Christmas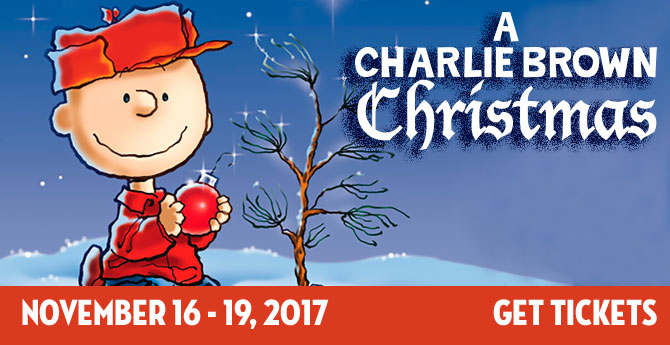 When Charlie Brown complains about the overwhelming materialism he sees among everyone during the Christmas season, Lucy suggests that he become director of the school Christmas pageant. Charlie Brown accepts, but this proves to be a frustrating endeavor. When an attempt to restore the proper holiday spirit with a forlorn little Christmas fir tree fails, he needs Linus' help to discover the real meaning of Christmas.
November 16-19, 2017
Thursday & Friday at 7:30 pm
Saturday at 11 am & 7:30 pm
Sunday at 2:30 pm
Tickets: $20 Adult, $15 Student
VST Mainstage
Learn about VST STARS: Students Take A Role at the Samford or contact us at STARS@virginiasamfordtheatre.org for more information.