Auditions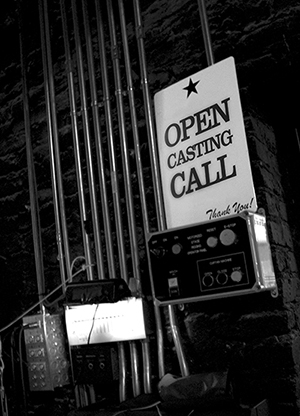 ROALD DAHL'S WILLY WONKA, JR.
AUDITIONS DATE & TIME: Saturday, April 15 at 10:00am DATE CHANGED!
Students will need a 30-60 second monologue and 16-32 bars of music (an accompanist will be provided). Dance call to follow.
Please download the audition sheet and bring it with you, along with a headshot and resume.
Rehearsals start July 6, 2017 and run Monday-Friday 10am-4pm. Show dates are July 27-August 6, 2017, Thurs-Fri at 7:30pm and Sat-Sun at 2:30pm. You MUST be available for all performances to be in the show.
Rehearsal and performance cost: $295. Scholarships available.
For questions, contact stars@virginisamfordtheatre.org.
For further information, please call the VST administrative offices at 205.251.1228. You can also follow us on Facebook, Twitter, or join our mailing list to get audition notifications. Break a leg!