The Wizard of Oz: Young Performers' Edition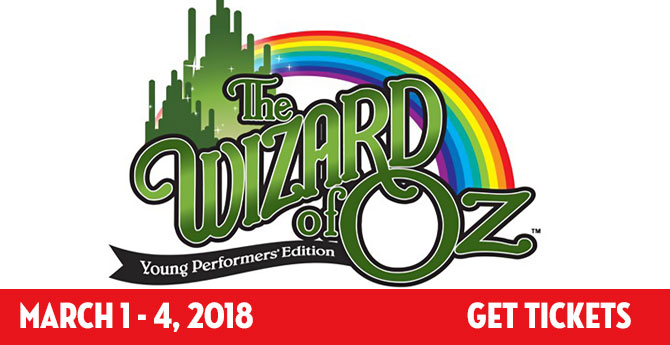 This classic tale, in which a Kansas farm girl travels over the rainbow to discover the magical power of home, has been entertaining audiences for generations. Join us for this STARS production based on the MGM movie by youth for youth! You won't be disappointed with such classic songs as "Over the Rainbow", "Yellow Brick Road", and "Ding Dong! The Witch is Dead".
March 1 – March 4, 2018
Thursday & Friday at 7:30 pm
Saturday at 11 am & 7:30 pm
Sunday at 2:30 pm
Tickets: $20 Reserved Seating, $15 Student
VST Mainstage
Auditions will be Saturday, December 9 at 10 am. Scholarships and sibling discounts available. If you are interested in applying for a scholarship, please download the SCHOLARSHIP FORM. Contact STARS@virginiasamfordtheatre.org for more information. A limited number of scholarships are available.